We love our leaders! (And we know you will, too.)
Staff & Ministry Leaders
We hope to train up as many of our members as possible to be servant leaders in their own areas of influence. While we do believe in official leadership — we also believe that every follower of Christ is called to use their gifts and resources in ways that show God's love and justice to the world.
David McMurry serves as our Senior Pastor. He loves his work and prioritizes a) teaching about Jesus from the Scriptures; b) leading the church staff to equip volunteer leaders; c) praying and planning with the elder board ; and d) coaching new pastors and global partners.
Dave has been married to Autumn for 26 years. He hopes you get a chance to meet her and see how her eyes sparkle. In addition to managing the busy McMurry household, Autumn has worked primarily as an educator in public, private, and home settings. They delight in their new grandchild and are very proud of their three adult children and son-in-law. The family has been involved extensively in community theater, sports, music, and education throughout Bell County. They helped found Providence Preparatory School in 2010, and have both served on various community boards. Dave and Autumn enjoy hiking, cooking, and reading to each other.
Dave and Autumn have a history of coaching and assessing young leaders together. They are Bell County natives who did youth ministry in Temple and College Station. They have received leadership training with Act 29, Young Life, Navigators, and Son Life Ministries. They have also received extensive temperament training with the Style of Influence, DISC, and Enneagram systems.
Dave earned a Master of Divinity degree from Covenant Theological Seminary in St. Louis in 2002. He made a lot of Presbyterian friends in St. Louis, and then returned to Temple Bible Church as Children & Family Pastor from 2002-2006. Temple Bible Church commissioned Dave and other leaders to found Grace Bible Church in 2006.
Chris Webster serves as our Worship Pastor. Chris is our resident artist and uses his gifts in music and graphic arts to help us vividly encounter Jesus Christ every Sunday. He also oversees communication and assimilation ministries.
Born and raised in Austin, TX, Chris began leading worship in his high school youth group at Hill Country Bible Church. While in college, he continued to lead worship as a youth intern at Temple Bible Church, and enjoyed writing and performing original music as a part of Central Texas rock band, Three Nails Short.
Chris graduated in 2005 from the University of Mary Hardin-Baylor with a degree in Computer Graphics and double minors in Art and Music. While working as the Web Services Manager at UMHB, he was convinced by Dave to help start Grace Bible Church. After serving part time for several years, Chris was hired in 2011 as our full time Assistant Pastor of Worship and Communication.
In between his other duties, Chris continues to write music. He has written some of our favorite worship songs, and is excited to continue to write music with and for the local church. Dave and Chris love to study and pray over upcoming sermon passages, and enjoy working together to combine truth and beauty as we walk through the Gospel each week as a church.
Chris married his childhood sweetheart, Brooke, in 2005. They have four young children: Eli, Clara, Rose, and Henry.
Joey Colón serves as our Youth Pastor here at GBC. Joey was born and raised in Southern California (he wasn't born here, but he got here as quick as he could).
While attending Biola University, he played bass with the band For All Seasons, ministering to youth groups, churches, Christian camps and universities. In 2010 he graduated with a degree in Sociology and a minor in Biblical Studies. He also coached club swim, water polo and high school swimming in Los Angeles for seven years.
He is joining our staff after serving as a Captain in the Army. He has been deployed to Iraq and Afghanistan.
Joey married his beautiful wife Kathryn in 2013. Kathryn taught middle school choir in Killeen ISD for four years and now teaches piano and voice lessons from home. They have one young daughter and are expecting their second child in early 2017.
Jim Wilson is our "Pastor of Weapons and Tactics", i.e. the Operations Pastor. He enjoys hunting with a cross-bow, fixing cars, and going mountain biking with other men. After retiring from the Air Force, Jim served as a Hospitality House shepherd and regional shepherd with Cadence International in Germany for many years. He has been married to Diane for almost 45 years. Diane is definitely his better half, and they have 2 grown sons and 8 grandchildren.
I grew up in a Christian home, but being at Grace Bible Church has encouraged me to dive deeper into the Word of God and learn what God's truth is.
I have been married to Jeremy for 14 years, and we are blessed with two children Katy (8) and Jesse (6). This has given me a passion to love on the kids at GBC and help teach them about our amazing Savior Jesus Christ!
Music has always been a central part of my family's life. This has led me to serve here with the worship team. Being able to creatively express my adoration and love for God through writing and playing music is something I'm passionate about.
Due to the unexpected loss of my sister to her chemical addiction, and personal struggles in my own life, Celebrate Recovery has had a special place in my heart. I love the ministry, and most of all seeing people's lives change through the healing and transforming love of Jesus Christ.
That has also led me to become certified as a mental health coach (lay counselor) through Light University (currently finishing the program).
My prayer for Grace Bible Church is for all who attend is that they would feel as welcomed and loved as I have. I pray that our church members would see the value and blessing that comes with getting involved with small groups, and even in serving.
Having been an army wife for more than 20 years, Cathy understands the unique challenges, hardships, and opportunities of being in a military community. Knowing this cultural reality, Cathy leads women who are here for a short time or here for the long haul to plug in quickly, grow deeply, and serve lovingly. She loves helping women who love Jesus find a place to use their gifts to bless others.
Cathy grew up in the great Northwest of Idaho fame (not Ohio, not Iowa), and met her husband-to-be, Oscar, in Germany while she was serving with Cadence International as a summer intern. She earned a Master of Christian Education from Dallas Theological Seminary back in the 20th century when Oscar was attending the seminary for his ThM. Graduating together is a highlight of their married life!
Cathy enjoys God's beautiful creation and one of her delights is watching fireflies dancing at dusk with her husband. She also loves hanging out with her fun, adult children and snuggling with her cat!
I was raised in a Christian home that was always very involved in the church and in high school I became a pastor's kid. I am very thankful that I never had a time that I didn't know and believe in God, however getting involved in GBC was the first time I truly understood the grace of God and I was able to let go of a lot of the legalism I was raised with. I finally fully embraced my identity in Christ.
I am married to Kirk, who you can often find helping with the youth ministry, and we have 3 girls: Carleigh(8), Laynie (6), and Maddie(3).
When I first came to Grace I was very involved in the youth ministry, and when I had my middle daughter I started serving in the nursery and working as a part of the child care staff. I have worked with children since I was a teenager, helping in Awana, Children's Ministry, nursery, VBS, and doing child care. I am also involved with GBC's women's ministry and you may find me teaching or leading a small group.
I am passionate about sharing the big truths of the gospel with our littlest church members in ways they can remember and understand. I love to come alongside parents seeking to train their children to know and love God. I believe the gospel is big enough to take a deep theological dive that lasts a lifetime, but it's also simple enough for even young children to understand. I am blessed to be a part of planting seeds of truth in the children of Grace Bible Church.
Heather is our Children's Ministry Director. She was born and raised in Northern New Jersey but this Yankee calls Texas her home. She is married to John Moris, currently serving on Active Duty in the Army and stationed here at Fort Hood. They live in Copperas Cove with their 3 daughters, Emma, Lily and Jana. The Army has given them many homes, such as Texas (Fort Hood and Fort Bliss), Kentucky, Virginia, Australia, and Maryland. Heather is currently a domestic professional (a.k.a. stay at home mom) and volunteer. She enjoys being involved in her kids activities as the Mom trifecta of Band Mom, Dance Mom and Sports Mom.
Heather received her Bachelors of Science in Nursing from William Paterson University in 2000. She worked as a Registered Nurse from 2000-2006. She is currently a substitute school nurse for Copperas Cove ISD.
Heather is a life-long child, student and lover of all things Jesus and church! Growing up in her home church in New Jersey, she got her "big start" as a member of the kids choir. She participated as a children's choir director, worship team member and Sunday school teacher. Heather has had a wide variety of church experiences, from teaching Sunday school in a traditional church in Virginia, teaching Sunday school in an elementary school classroom in Australia, singing songs in Spanish on the worship team in El Paso and serving on a worship team in Maryland that met inside of a baseball stadium! Heather loves Jesus, she loves kids and is excited to share His love with them!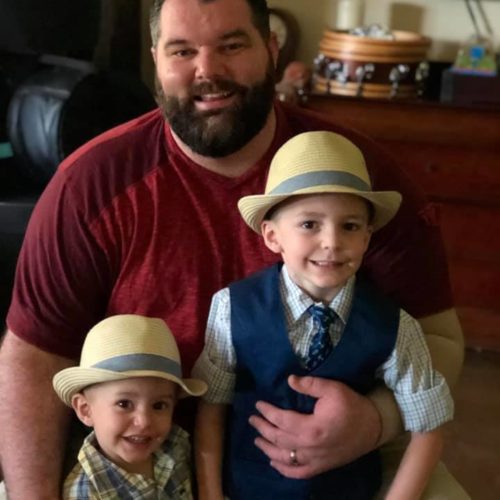 Howdy! My name is Brittany Hyde and I am blessed to be able to serve as the Welcome Team leader here at GBC! I love meeting new people and I desire for everyone who walks through the door of this church to feel welcomed, valued, and loved.
My first introduction to GBC was as a high school student back when we were still meeting in an elementary school in Harker Heights - yes, I feel old! While there have been many changes to GBC over the years, the most important things have stayed the same: faithful teaching of God's word, close-knit church family, and sharing the Gospel. I have moved in and out of Central Texas over the years but this is definitely home for me and I am blessed to serve here! I graduated from Texas A&M Univ. in 2012 with a degree in Sociology and then from the Univ. of Mary Hardin-Baylor with my nursing degree in 2020. I currently live in Killeen and I am a nurse at Baylor Scott and White Hospital in Temple.
In addition to the Welcome Team, I have also been able to serve as part of the Global Outreach Team and play the piano for the Worship Team. Cross-cultural missions have always been a big part of my life and hold a huge place in my heart. I also love music and have played the piano since I was seven years old. It is a huge blessing in my life to be able to serve the Lord through the strengths he has gifted me with. In my free time I love hosting people in my home, playing the piano, gardening, visiting coffee shops, and traveling!
I pray that the Lord will continue to grow and mature Grace Bible Church so that we may continue to be a church that serves faithfully, loves unconditionally, and preaches the Gospel fervently.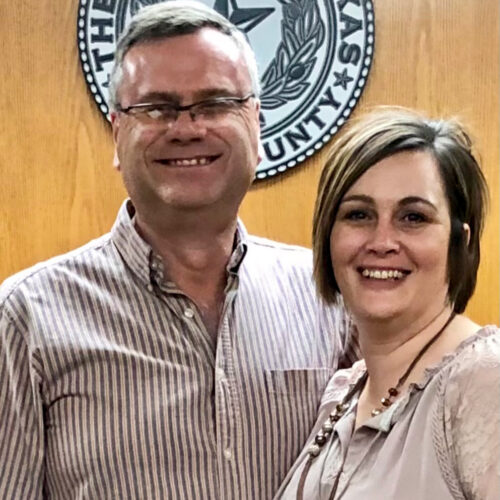 Bio coming soon!
Elder Board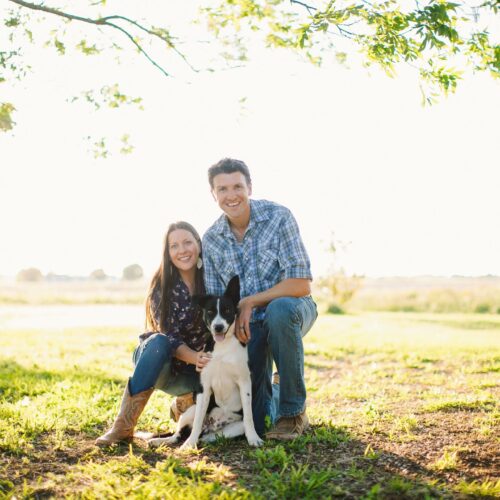 Coming soon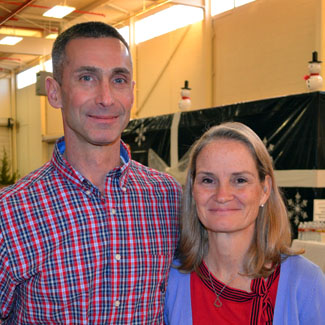 Brian Dosa is Chairman of the Elder Board. Brian is an avid runner. He and his wife Roberta have 8 children, and 3 grandchildren. God has blessed them with incredible wisdom and patience, and we are blessed to have them serving with us. They are natives of Delaware, but have spent several tours in Central Texas. Team Dosa spends a lot of time serving in the nursery and hosting small groups at their home. In between shepherding the church and loving his family, Brian retired from serving as a Colonel in the Army, and is the Director of Public Works for Fort Hood.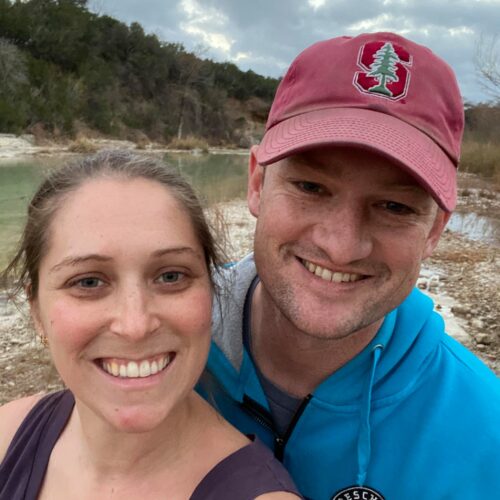 Coming soon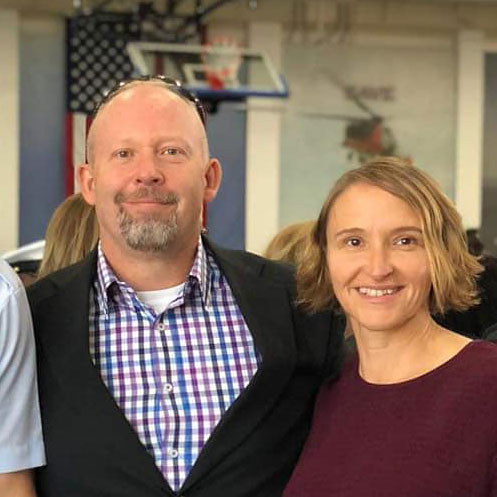 Ed Jagodzinski is a member of the Elder Board and is a co-leader for the Brown small group in Nolanville. He and his wife, Trisha, have 2 grown children and 2 grandchildren. The Army brought them to central Texas and GBC over 12 years ago. In that time, the Lord has given them opportunity to serve in the children's, youth and deacon board ministries at GBC and the AWANA program at a neighboring church. Ed enjoys hunting, the outdoors, and wildlife managing some land in a nearby county. Ed retired from the Army and is currently a DA Civilian on Fort Hood.
Lauris Shepherd is a member of the Elder Board, and leads our prayer ministry. He and his wife Rhonda have 8 grown children and 6 grandchildren. Although they grew up in Kansas and California respectively, they have a long history in Killeen. They have spent 24 years sharing Jesus and their lives with military families at Fort Hood. Lauris is a regional shepherd for the Navigators Ministry. Their passion for authentically walking with Christ makes them a wonderful blessing to the team.
Learn how you can serve on a team!